SHAKE it UP!
Closing Night Shakespearean Dance Party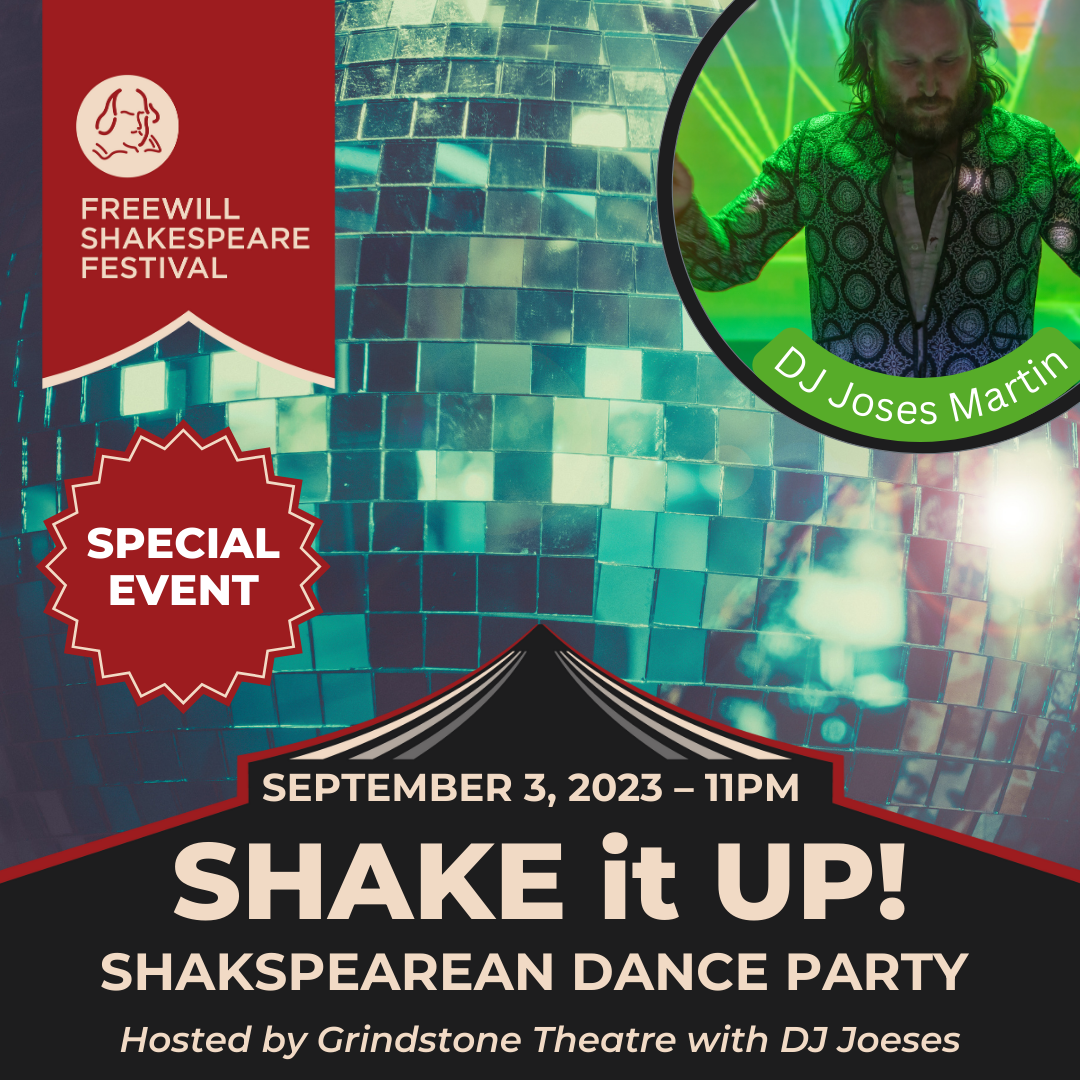 Join us for a mesmerizing evening as we bid farewell to an extraordinary season of Shakespearean brilliance at our Closing Night SHAKE it UP! - Shakespearean Dance Party!! Prepare to be transported into a realm where the timeless beauty of Shakespeare's works converges with the pulsating beats of Grindstone Theatre's DJ, Joses Martin! 

Suggested attire for the evening is a delightful blend of Shakespearean elegance and contemporary style. Don your most extravagant Elizabethan attire or interpret the theme with a modern twist. So gather your friends, unleash your inner Romeo or Juliet, and be prepared to dance, laugh, and revel in a night of Shakespearean splendor.

Secure your tickets now and join us for an unforgettable evening of high-energy entertainment!
Doors open at 10:45pm
Dance starts at 11:00pm