Twelfth Night
Written by William Shakespeare and Adapated by Amanda Goldberg and Jessy Ardern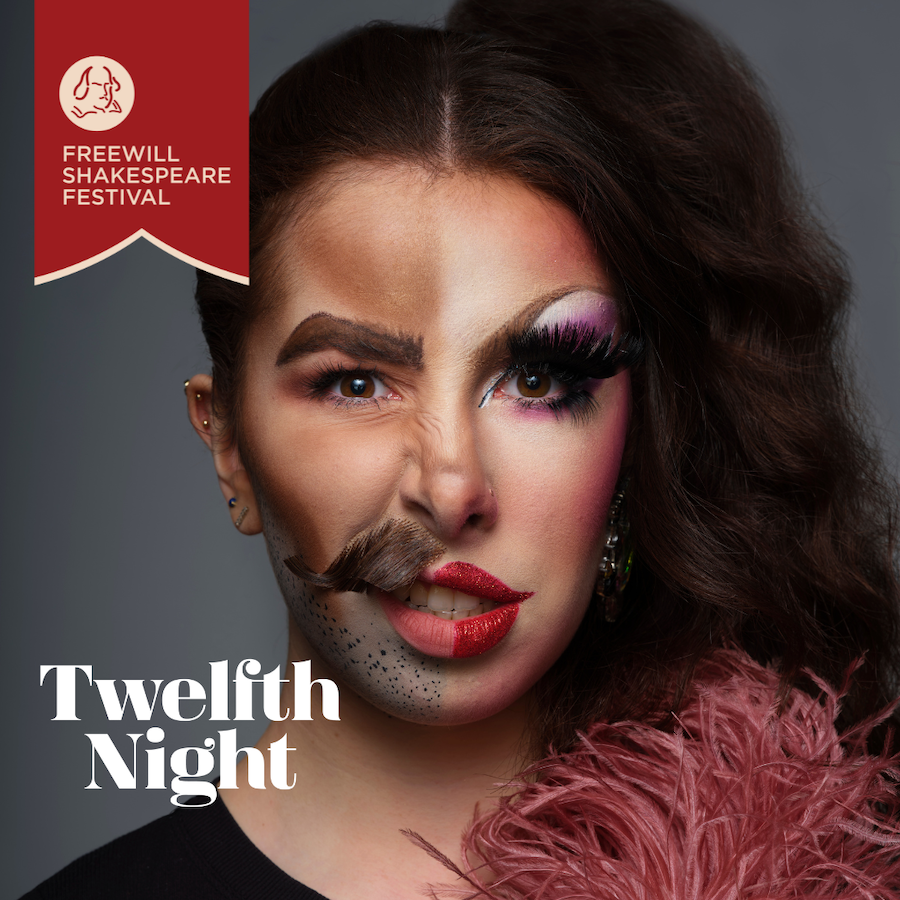 Directed by Amanda Goldberg
Stage Managed by Molly Pearson
Romance, music, mistaken identity, and more! Shipwrecked and alone, young Viola masquerades as her lost twin brother and becomes the go-between for the lovesick Duke Orsino and the fierce Countess Olivia. It isn't long before Viola finds herself in the middle of a topsy-turvy love triangle. In one of Shakespeare's greatest comedic masterpieces about unrequited love, these characters navigate the unruly waters of gender expression to find their true selves (and true love in the process)!
Playing on all even dates and odd matinees
#Comedy
Cast
Brett Dahl - Sir Andrew
Christina Nguyen - Viola
Dean Stockdale - Feste/Ensemble
Graham Mothersill - Antonio
Jessy Ardern - Maria
Kristin Unruh - Olivia
Nadien Chu - Sir Toby
Scott Shpeley - Orsino
Troy O'Donnell - Malvolio
Yassine El Fassi El Fihri - Sebastian
Special Performances
All Tuesdays and Saturday Matinees: Pay-What-You-Will (PWYW)
Sundays: Both the Matinee and Evening Performances are Student Sundays: $5 tickets for all students with valid ID
Special Events
Every Thursday, Friday, and Saturday evening performances will have the option to pre-order Date Night - Dinner for 2, tickets.
$0.00 - $40.00
August 8, 2023-September 3, 2023
120 minutes
The Edmonton EXPO Centre
Cristal Palace - Spiegeltent
10+