Date Night
Dinner for Two!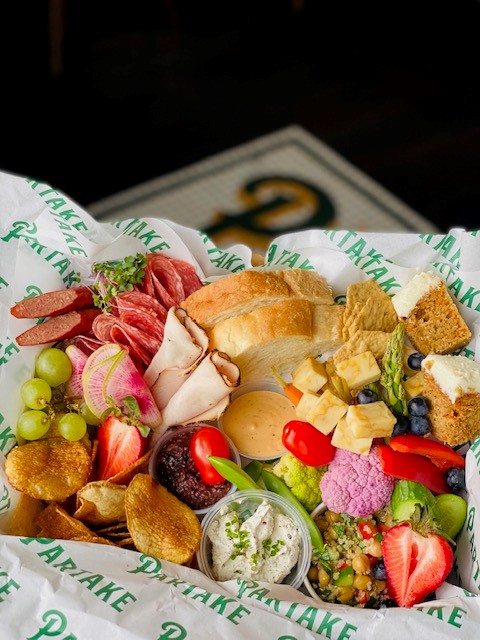 Come to the Spiegel-garden early and enjoy a gourmet charcuterie box for two, handcrafted with local meats, cheeses, chips, fruits, sauces and veggies by Partake! Each Date Night order includes dinner for two and two glasses of champagne.
Please purchase performance tickets separately. The Date Night order cut-off is Wednesday of each week.
Discount Alert! When you purchase two Full Price performance tickets with one Date Night box you will receive a $20 discount!
Please note:
A Date Night ticket does not include your ticket to the performance that evening.

The date of your performance tickets must match the Date Night ticket order. 
We can accommodate any dietary restriction if you let us know what you need. Add the details of your dietary restriction to the "Special Requirements" section at checkout.