Something Wicked
Presented By House of Hush Burlesque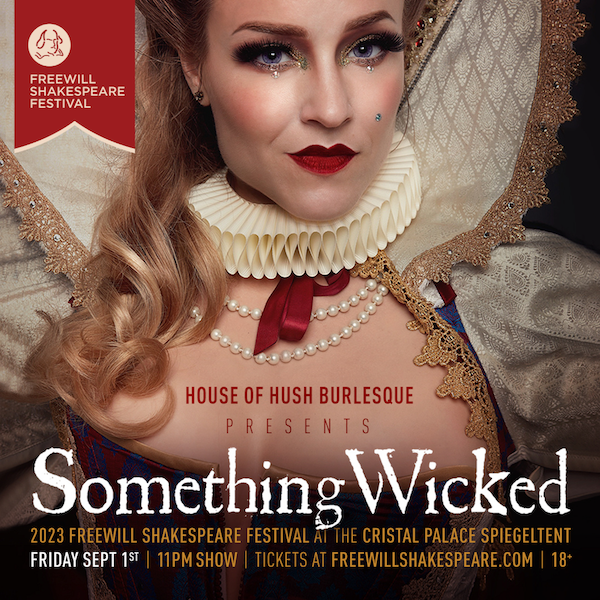 Hear ye, Hear ye – by the pricking of our thumbs, something wickedly fun this way comes. After the sun sets and the lights cool, join House of Hush Burlesque for an unforgettable night of enchanting folklore tales and delightful tease by some of Edmonton's greatest muses. With a wink to the Bard and a flair for the dramatic, this show will cast a spell upon all who gather. 
Feast thine eyes upon: Nikki Hulowski, Violette Coquette, LeTabby Lexington, Sharpay Diem, Jezebel Sinclair, Scarlett Von Bomb and Jason Sensation. 
Attend this gorgeous event in the Cristal Palace Spiegeltent after Freewill's Romeo and Juliet when 'tis dark as night on September the 1st. Perfect for a romantic night out, a gathering of friends and familiars or to treat thyself. Don't miss this or you may find yourself in toil and trouble! 
Doors beckon you in at 10:45pm
Show springs to life at 11pm
Please note: Burlesque involves sexual satire, the tease and removal of clothing. This show is 18+.  
House of Hush Policies: https://www.houseofhushburlesque.com/policies-